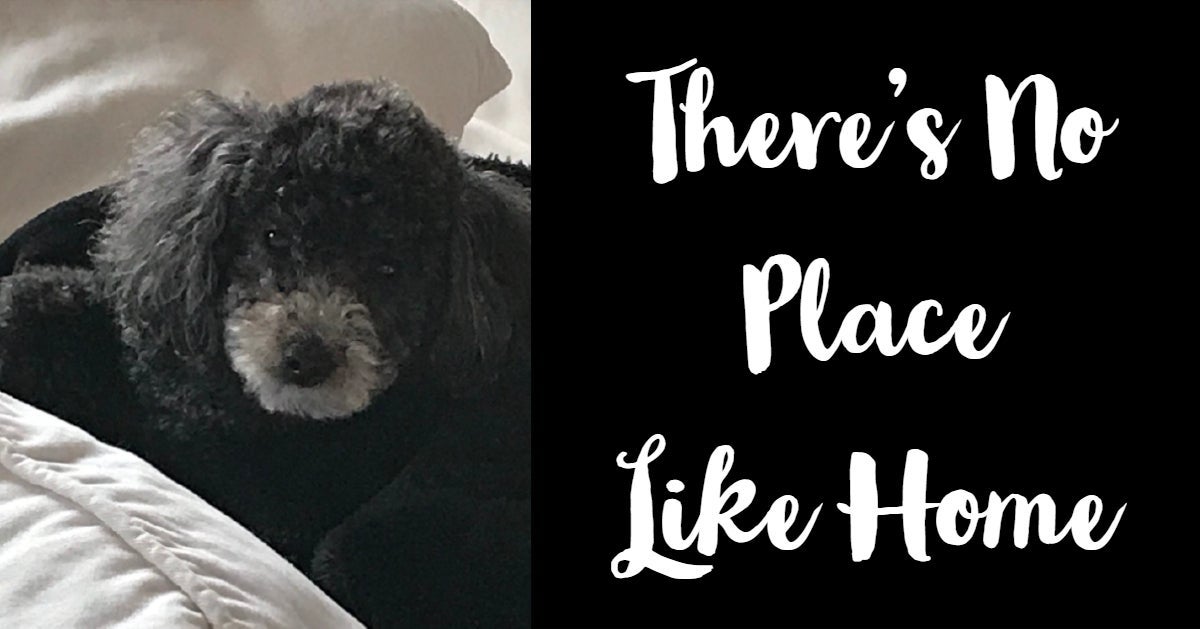 10 Weeks to Tip Top Shape
Week 2: Safe, Natural Ways to Remove Pet Odour
(Original post by Organic Aromas at https://organicaromas.com/blogs/aromatherapy-and-essential-oils/remove-pet-odor-with-essential-oils)
When you're thinking of selling your home and you have furry family members, you want to make sure that the first thing potential buyers DON'T notice, is pet odour. 
There are many products today on the market, however, you want to make sure that what you choose is safe for your fur babies.  
So again we are taking a look at some essential oils that are safe to use in your home and will keep pet odours at bay!
Anti-bacterial Essential Oils
The first property you want in an essential oil to combat pet odours is antibacterial. In most cases what is causing the odour bacteria and germs. These bacteria also can make your family sick, so it is essential to make sure that you use one of these essential oils. Some antibacterial oils include:



Peppermint
Lavender
Tea Tree Oil
Bergamot
Lemongrass
Oregano
Thyme
Clove
Rosemary
Anti-viral Essential Oils
You also want to incorporate some antiviral essential oils into your pet odour removal. Many of these antiviral oils also have antibacterial properties, so they are really a great option for removing pet odours. Some antiviral essential oils include:
Tea Tree Oil
Lavender
Cinnamon
Garlic
Eucalyptus
Thyme
Clove
Oregano
Frankincense
Lemon
Natural Cleaner Recipes
Once you have chosen your antibacterial and antiviral essential oils, you will want to make some natural cleaners to address the variety of pet stains and odours. Here are our favourite recipes for natural essential oil cleaners:



Spray Cleaner
1 cup of white vinegar
10-20 drops of essential oil
Combine ingredients together and place in a spray bottle. 
Spray across surface and wipe with a clean towel or sponge.


Herbal Disinfectant
2 cups hot water
10 drops essential oil
Combine ingredients in a spray bottle and shake well. 
Spray across surfaces and wipe with a clean, damp towel or sponge.
Classic Carpet Cleaner
1 cup white vinegar
2 cups water
2 tsp salt
15 drops essential oil
Mix all the ingredients together. 
There are two ways to apply this cleaner. You can generously spray it on your carpet with a large spray bottle or use it in a carpet cleaning machine. Allow carpets to dry then vacuum the area. Can also be used on upholstery.
Foaming Carpet Cleaner
3 cups of water
¾ liquid castile soap
10 drops essential oil
Mix all of the ingredients together in a kitchen blender until foamy. Take the foam and rub into the soiled area with a damp sponge or scrub brush. Let the foam dry completely then vacuum the area. Can also be used on upholstery.
Carpet Deodorizer
2 cups baking soda
30 drops essential oil
Combine baking soda and essential oil in a jar. Shake well until the essential oil is fully distributed in the baking soda. Sprinkle liberally over carpets. Let set 1-2 hours or overnight. Vacuum the area thoroughly. 
Essential Oil Laundry Soap
1 bar of grated castile bar soap
1 cup of washing soda
20 drops essential oil
Mix thoroughly together in a jar. Use 1-2 tablespoons per load of laundry. Can also be used to spot clean upholstery.
Purify The Air
Once you have cleaned all the odour causing spots in your home, the next thing you will need to do is purify the air to get rid of the residual pet odours for good. Here are the air purifying essential oils we recommend:
White Camphor
Balsam Fir Needle
Frankincense
Ginger
Grapefruit
Helichrysum
Hyssop
Juniper berry
Lavandin
Lavender
Lemon
Lemongrass
Myrrh
Myrtle
Sweet Orange
Oregano
Peppermint
Rosemary
Wintergreen